your website – fully managed wordpress based
Welcome to the future of web hosting in South Africa
---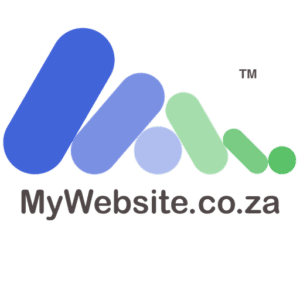 Fully Managed
-Value: R1 100pm
Get Hosting & All Plugins & Services
WordPress Hosting
We Pay $59 USD per month so you don't have to!
-You Pay Only R250pm
WordPress
WordPress is the most widely used and user friendly Website Management System, preferred by newbies and power-users alike.
Fully Managed
We take care of the technical stuff that ensures top performance of the hosting environment, fully optimized for WordPress websites, including update and backup automation if required.
Dedicated Resources
Included by default: Dedicated IP Address, Free SSL Security, Dedicated Memory (RAM) and CPU Usage, SSD Storage, DNS Management.
FREE STAGING ENVIRONMENT INCLUDED.
Personal Service & Free Premium Software
Need help updating your plugins? We've got you covered! You also get all premium plugins and automated services provided by wpmudev.org
– FOR UNLIMITED SITES
– FREE OF CHARGE!
That's $59USD / R1 100 p.m. value at no cost to you.
*Web design and editing services are available on Quote Request.
Host One Site, Manage Unlimited Sites.
*Your hosted site can be a single site or WP Multisite.
*You get 10GB free, dedicated for use by the website file system and automated, incremental backups. That's up to 67% extra storage for mahala! The rest is for you to use as you please! You're welcome 😉
Don't need our hosting? No Problem…just click here.
---
Some nerdy details for the tech gurus…
What do I get?
Hosting
Plugins & Management Only
Dedicated IP address
x
Free SSL Certificate
x
Dedicated vCPU
1 || 2 || 4 || 6
Dedicated RAM
1GB || 2GB || 8GB || 16GB
Dedicated SSD Storage
15GB || 15GB || 50GB || 145GB
Bandwidth
1TB || 2.5TB || 10TB || 20TB
Typically for "…" monthly visits?
20k || 50k || 100k || 250k
Domain & DNS Management
x
Free Migration
x
Email & Forwarding
x
One-click Staging Environment
x
Daily Malware Scanning
Server Side & via Defender Pro
via Defender Pro
Self-Healing Architecture
x
SFTP & SSH Access
x
Security
Firewall, WAF and more
via Defender Pro
Analytics
Server Side & via BeeHive Pro
viaBeeHive Pro
phpMyAdmin
x
Object Cache Superspeed
x
via Hummingbird Pro
Nightly / Scheduled Backups
Sever Side, Incremental
via Snapshot Pro
WP-CLI
x
No IOP / file limits
x
Git, Composer & NPM
x
Update & Setup Assistance
x
x
Trouble Shooting Assistance
x
x
Hosting Management
x
Plugins & Services:
Smush Pro (Image Optimization)
1,325,874 Active installs
x
x
Hummingbird Pro (Performance)
220,469 Active installs
x
x
Defender Pro (Security)
153,227 Active installs
x
x
Hustle Pro (Marketing)
111,157 Active installs
x
x
Forminator Pro (Forms & Marketing)
105,724 Active installs
x
x
SmartCrawl Pro (SEO)
92,549 Active installs
x
x
Snapshot Pro (Backup System)
64,942 Active installs
x
x
Shipper Pro (Site Migration)
64,618 Downloads
x
x
Beehive Pro (Google Analytics)
47,116
x
x
Integrated Video Tutorials
10,182 Active Installs
x
x
Branda Pro (WHITE LABELLING WP)
x
x
Pricing Per Month
R250 || R499 || R919 || R1749
R129
Options are also available for large & complex website with lots of traffic.